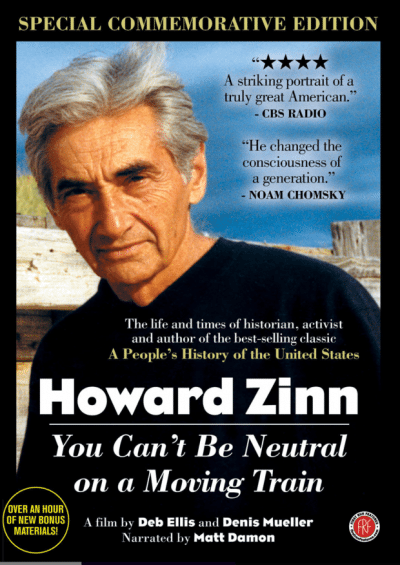 When we began PEACE HAS NO BORDERS, we weren't sure what direction it would take.
Early on, we went to Boston to film a veteran-led demonstration against the war in Iraq. Howard was speaking and doing what he always did, framing what was going on in the terms of history.
It would be the last time we saw Howard and Roz together. But, his words about the the role of civil disobedience lives on!